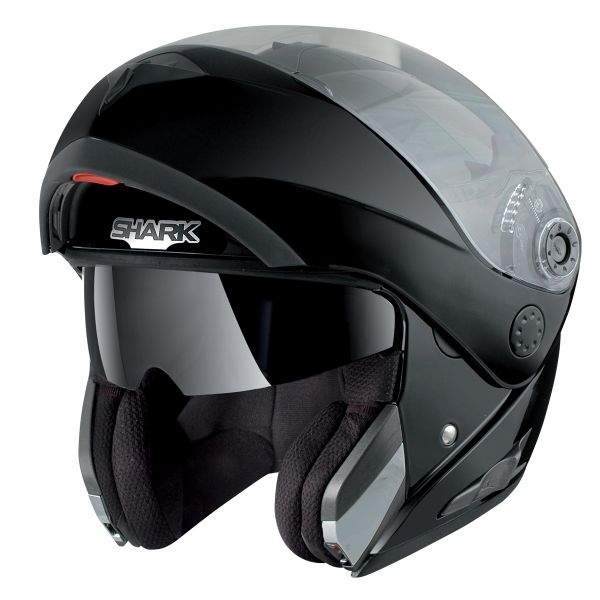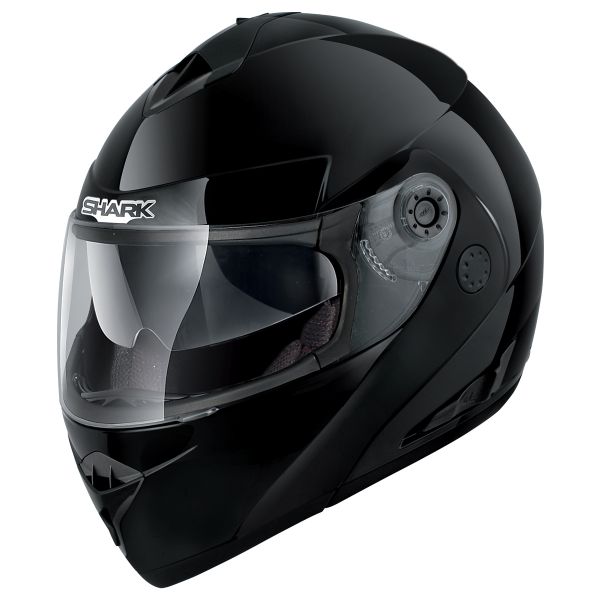 Product details
Shark Openline Prime BLK Pinlock Flip Up Helmet
Modular helmet for the city and for the ride, the Openline 2 of the French manufacturer Shark, combines comfort and efficiency at a great value price.
Equipped with many resources, of which we'll cite its reduced volume, its shape as well as its high level finishing, this modular helmet Shark is enriched with all the necessary equipments and accessories in order to make your ride more comfortable and enjoyable.
Shark equipped its Openline2 modular helmet with an anti scratch screen with Pinlock, an internal anti-scratch sun visor with side control, swivel chin guard with a one hand opening system. With its multiple vents, the Openline 2 provides you with comfort and appreciable dynamics on the road.
What's more, the Openline 2 keeps its pricing tight.
Please note: In accordance with European standards, this helmet comes with a visor colourless.
Composition
Material: polycarbonate
Multiple density EPS
2.2mm clear anti-scratch visor
Pinlock included
Anti-scratch treated sun visor with side control
Liner: Microfibre fabric entirely detachable and washable
Swivel chin guard
One hand chin strap opening command
Additional rear retention security system
Vents
Chin strap: D-ring closure
Weight: 1550g (+/- 50g)
Brand :

Shark

Model :

Openline Prime BLK Pinlock

Style :

City, Street, Touring

Colour :

Black

Gender :

Adult

Best uses :

Urban, Grand touring

Shell type (detail) :

Polycarbonate

Number of shells :

1

Paint type :

Gloss

Screen :

Anti-scratch, Predisposed Pinlock

Screen Tint :

colourless

Interior :

Removable, washable

Chin strap :

Micrometric adjustable

Approvals :

European standards
Customer reviews
Overall rating
Based on 1 review
Comfort
Quality/Price ratio
Style
Pros

Good protection (1)
Comfortable wearing (1)
Good ventilation (1)
Well-made (1)

16 May, 2016
Kevin Barcroft
from UK

, Rides a Custom
Motorcycle enthusiast
Product review:
Shark Openline Prime BLK Pinlock - Short-term review.
Call me vain but first and foremost it looks good and is comfortable. I don't know how good it is because the reason for me wearing one hasn't been tested yet... I haven't needed head protection from an accident. For someone who wear glasses, one of the most comfortable skid-lids I've worn. There is even a nifty little gadget for glasses wearers... but to be honest I haven't even needed to use it, the things is so comfortable. For those who may think it's because it's too loose fitting, that simply not the case. For people who wear glasses, both the main visor and internal tinted sun visor are easily deployed without touching your glasses. Those that don't know this type of modular skid-lid, it's both an open-face and full face helmet all in one. the chin bar folds flat behind the helmet when posing but when speed is required, you simply pull the chin guard forward and hey presto... you have a full-faced helmet. It's the perfect helmet for people who ride a big cruiser or like me, a custom chop because let's be honest, wearing a full-face would look preposterous when trying to pose on a custom bike... with the shark flip-top (Openline Prime BLK Pinlock) safety and posing go hand in hand... Bless!!! If I find any negatives I'll post after a longer term ownership
Recommendation
Yes, I would recommend this product to a friend.
Pros

Good protection
Comfortable wearing
Good ventilation
Well-made

Did you find this review helpful? Yes