Torx Wyatt Glitter Orange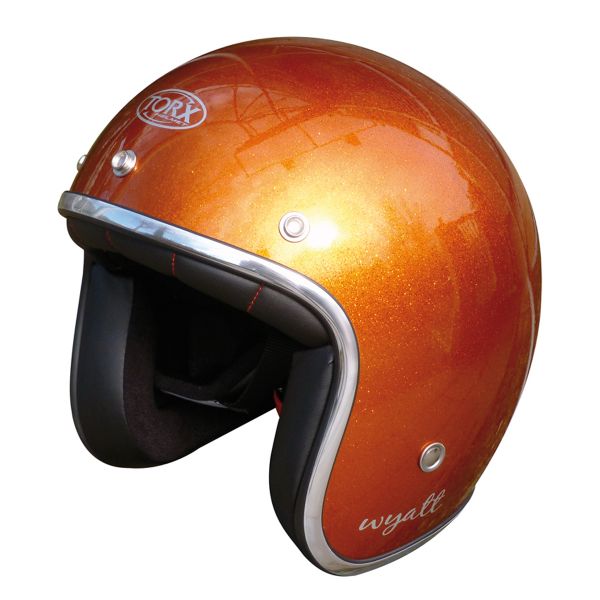 Brand :

Torx

Model :

Wyatt Glitter Orange

Style :

Biker, Vintage, City

Colour :

Orange

Gender :

Woman, Adult

Best uses :

Urban

Shell type (detail) :

Polycarbonate

Number of shells :

1

Paint type :

Gloss

Screen Type :

No visor

Interior :

Unremovable

Included accessories :

Case

:

Chin strap :

Micrometric adjustable

Approvals :

European standards
Buy together and save even more
Customer reviews
Overall rating
Based on 1 review
Comfort
Quality/Price ratio
Style
Pros

Comfortable wearing (1)
Well-made (1)


Best uses

Cruising (1)
City (1)

26 June, 2019
Badger
Verified buyer
from Yorkshire... England

, Rides a Custom, Roadster
Motorcycle enthusiast, Regular driver
Product review:
Torx Wyatt in glitter orange....
Great helmet ! I have two Bell Custom 500 This is just as good... Without the high price !
Recommendation
Yes, I would recommend this product to a friend.
Service review
The service I have received is 100% And can't be faulted !!
Pros

Comfortable wearing
Well-made


Use

Cruising
City

Did you find this review helpful? Yes